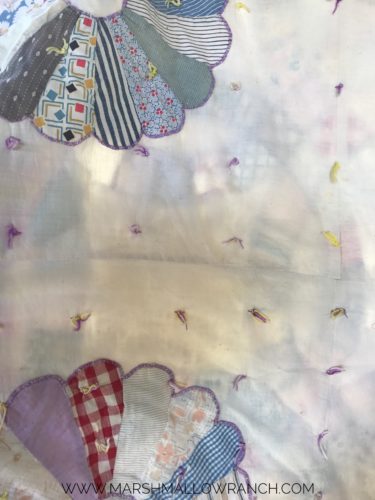 I was awake bright and early yesterday. I love staying at my cousin's house up on North Mountain. They have a pavilion overlooking a pond. We had a cookout Friday night and a lovely visit. I went to sleep to the sound of whip-poor-wills and awoke to the lowing of cattle at dawn. I left around 8:00 and headed to visit my uncle and two aunts. I took my uncle for a ride in my new truck and ran errands. We had a nice lunch and I picked some sour pie cherries before heading home.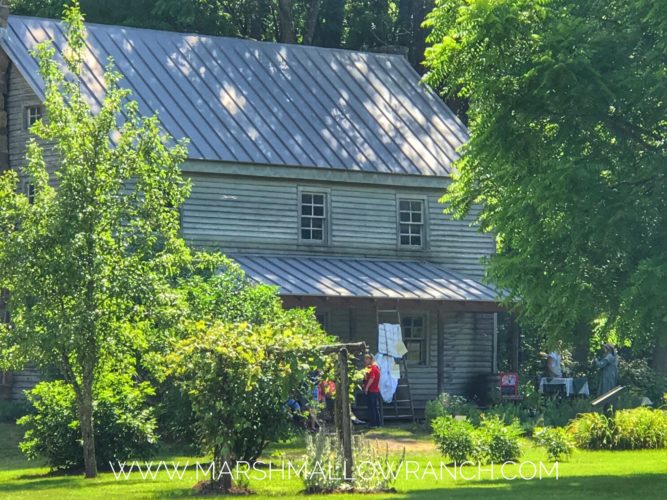 The drive back to the farm takes you through an area called Seneca Rocks. There are some really amazing rock formations. A climbing school teaches people to take advantage of the sheer, vertical rock walls. For the less adventurous, horseback rides are available that take you the long way around and very close to the top. You can hike the rest of the way up. I've done that before…it was amazing! There are two old timey stores and a restaurant. One of my favorite things is the old Sites Homestead…especially when they are holding a special event like yesterday's quilt show. Women were sitting around quilting or preparing long rag strips to make rag rugs out of. I had a lovely conversation with the Heritage Gardener. I was going to quiz her to see if she knew what that awesome "hairy berry" plant was that I found this week and when I turned to her…there was a huge Wine Berry bush right there. Go figure!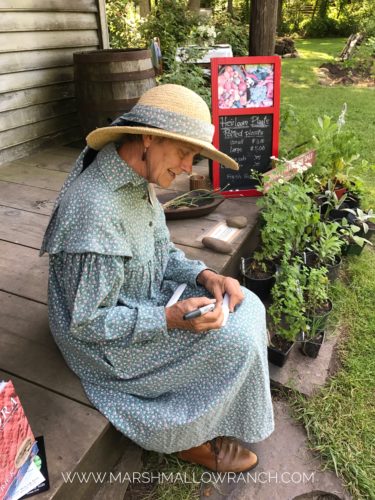 As my new friend showed me around the homestead, she gave me a tour of the historic quilts. Most of the quilters were identified as well as where they lived, when the quilt was made, and the name of the quilt pattern. She made a point to show me this one particular quilt. It was hung so that the sun could shine through it. She pointed out the quilt within the quilt…a Double Wedding Band covered by a Dresden Plate when the old quilt got too worn. When I saw that, it reminded me of the resiliency of the Spirit. When we are tattered and worn, broken seemingly beyond repair…the Spirit cleanses us and makes us new again when we ask. It's so simple…so remarkable…such a miracle. I loved the frugal nature of the quilter…nothing was wasted.
I arrived home as the sun was setting. I sat in the backyard and listened to my own whip-poor-wills. The mama robin swooping in to feed her nestlings. The kitty rubbing my legs, welcoming me home. The deer foraging on the hillside. The possum ambling out from behind the barn hoping to get a bite or two of cat food. I sighed…a contented smile on my face. Another day in Paradise! ❤️
"Therefore, if anyone is in Christ, he is a new creation. The old has passed away; behold, the new has come."
‭‭2 Corinthians‬ ‭5:17‬ ‭ESV‬‬