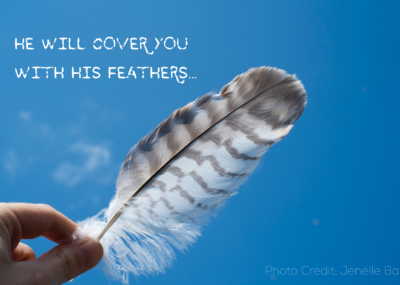 Mr. Fixit is doing some cleaning up and updating at his house. We make a really good team working on projects together and he is constantly amazed at the things I can do. I think it really shocked him at first when I did jobs around the farm that may have been labeled "men's work" in an earlier time. He'll still watch me do something and shake his head. I usually look at him and say "What?!" He'll laugh and say, "You amaze me, that's all. You're a remarkable woman!" I love that. I love being considered a remarkable woman by a man I greatly admire. It makes me feel both feminine and empowered at the same time.
Somewhere in the midst of moving things around at his house the other day, Mr. Fixit stumbled upon a book called Lists to Live by for Every Married Couple. Even though we aren't married, we figured since we're a couple, the book ought to work for us as well. Every evening we sit down and read a few pages and discuss the lists. There are lists of activities to do, things to say, things NOT to say, good habits…you know, common sense things that keep marriages (and couples in relationships) on an even keel as they navigate this journey called life. And even though this isn't our first rodeo, it's our first in this particular one, so it doesn't hurt to read.
I like that these lists have faith-based items on them. Pray for your partner. Tell your partner you are praying for them. Read the Bible. Go to church. Mr. Fixit hadn't been to church for thirty-five years until I came along. I never pushed him to go. I just told him that's where I'd be every Sunday morning. And I was. And one day he said he might go with me every once in awhile. Not every week…but, once in a while. I smiled and said I would love that. Again…no pressure. Then came the Sunday he went with me. Easter, I think. When we came out, his eyes were lit up with a fire! He was so excited. He'd never experienced church like this. He had always fallen asleep in church. THIS church grabbed his attention and kept him engaged the entire service. He's gone with me every Sunday since unless one or the other of us is traveling.
This is something new for me, as well. To have someone want to go to church with me every week. To hold my hand during worship and prayer. Someone to sing with me. A voice I recognize praying next to me. This has become a big part of our bonding experience. There should be three people in every relationship…you, your significant other, and God. If both of you keep God at the top of the triangle and you both strive to climb closer to Him…you cannot help but get closer to each other. It's simple geometry.
When trouble comes into our life, either in the form of tragedy in the news or something that affects us on a more personal level, we remember that God wraps us in His feathers and we can find refuge there. We needn't be afraid of the things of the world. I watched the news again last night and saw the follow up stories surrounding the shooting in Texas. I watched the mother, the pastor's wife, whose fourteen year old daughter was killed. I saw her model grace in the wake of an unspeakable loss. And this verse came to me. What a remarkable example of trust. Of faith. Of absolute assurance she will see her child again. I was in awe.
My heart is with those mourning losses today. My prayer is they will find refuge under His wings. ❤️
"He will cover you with his feathers, and under his wings you will find refuge; his faithfulness will be your shield and rampart. You will not fear the terror of night, nor the arrow that flies by day,"
‭‭Psalm‬ ‭91:4-5‬ ‭NIV‬‬