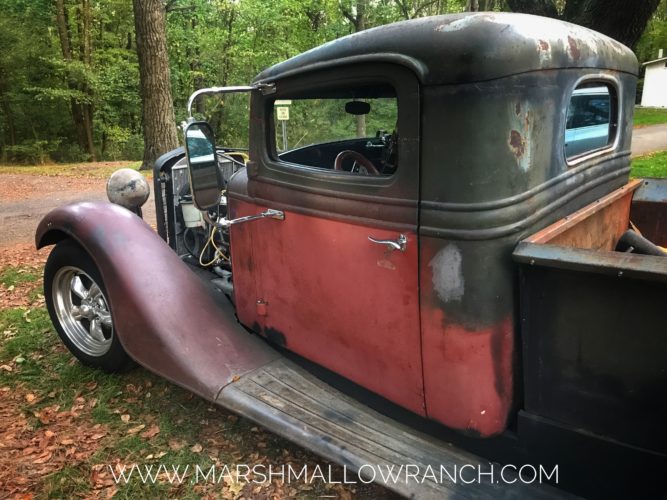 Hanging up the camper for the season is always so sad but TOW-Wanda will stay at the farm with me for a little while longer. I'll need to clean her out really well and winterize her. We're still up in the air about travel plans for February and March so I need to have her ready to face freezing weather.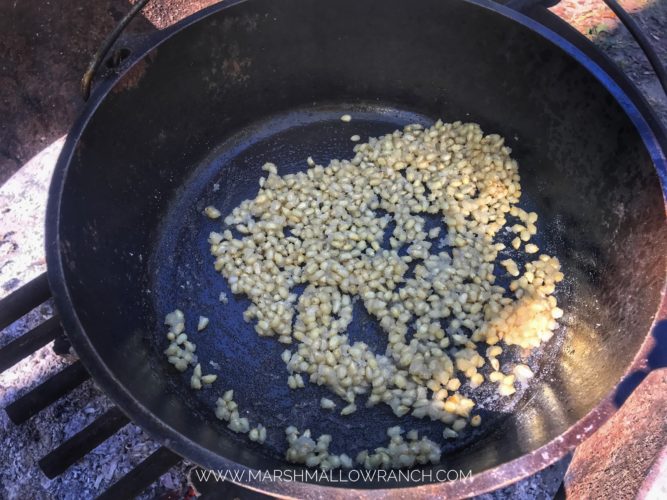 Yesterday was glorious. The Girl Campers gathered midweek at Beaver Creek State Park in Lisbon, Ohio and stayed through the weekend. A lot of time was spent around the campfire talking, laughing, and bonding. Hugs were plentiful as many broke camp yesterday and headed home. We had more gals in tents this year. We had a couple of gals who had minivans set up with beds in them which I found intriguing. It got really cold the last couple of nights (down into the 30's!) so these gals are hardy souls! As Janine Pettit says… Girl Campers…we go places and we do things!"
Some of the gals painted tennis shoes. One gal made kettle corn over the fire in a cast iron Dutch oven. She used a handmade wooden paddle that I coveted. I used a sandwich iron for the first time and grilled a sandwich of cream cheese with cinnamon butter on the outside. We visited the Pioneer Village where they use an old grist mill. I purchased some freshly ground corn meal and buckwheat flour. Then last evening, a 1937 International towed a little camper into the campground and I was smitten! I love old cars and this one was pretty funky.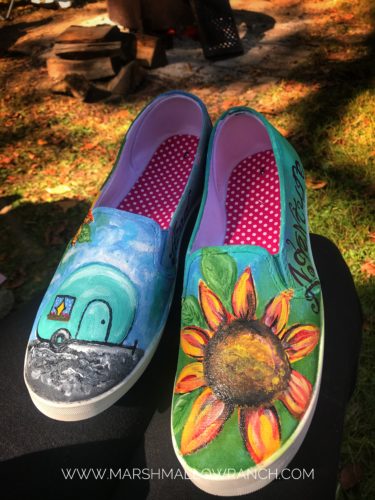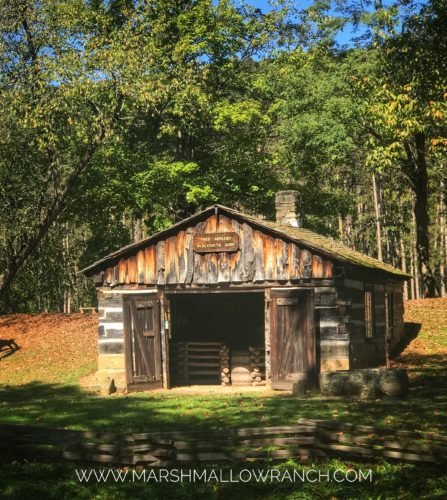 We didn't hear any owls last night. They seem to move around from place to place within the park. Beaver Creek is such a gorgeous place. This is my fourth time camping here. It's only about four hours from home so it's pretty easy to get here and I love the camphost. She's a dear friend of mine. We are going to an apple orchard today before we head back to the farm. There's lots to do at home to prepare for winter and it's coming on fast. ❤️
"So heap on the wood and kindle the fire. Cook the meat well, mixing in the spices; and let the bones be charred."
‭‭Ezekiel‬ ‭24:10‬ ‭NIV‬‬