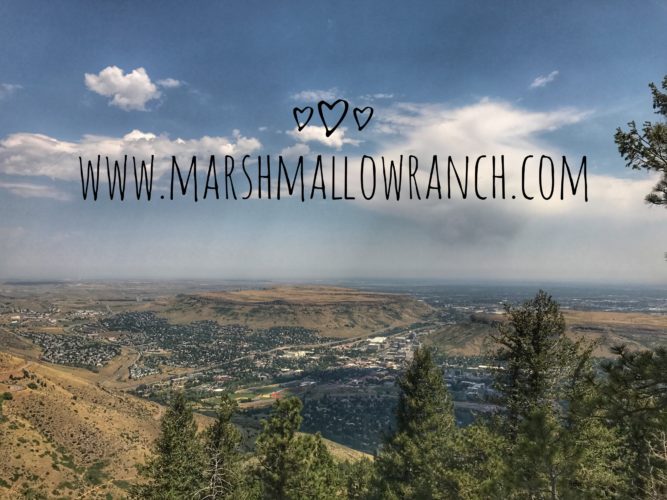 My friend, Fred, lost his mom yesterday. We got the word while we were visiting Buffalo Bill's grave. It made me think of my mom. It made me think back to when my oldest was about three and Mom came out to Colorado for a visit. I brought her up here and we sat on this very bench. She was well and happy and healthy and I thought I'd have her forever. Years later, my mom got sick suddenly and was gone in five days.
Nature tells us our parents will age and eventually die, leaving us to go on as best we can without them. But, at least for me, we never are prepared for how we'll feel when the time comes and we have to say goodbye to our source…the giver of life, the nurturer, the teacher, the nurse, the chauffeur, the disciplinarian, the confidant. We're never ready…we're blindsided with the enormity of the loss. Incredulous as it may seem, this larger-than-life woman had the audacity to grow old and leave me.
It's been thirteen years since I lost my mom. I still want to call her every Sunday evening. I think of something to share with her then sadly remember she is gone. And now Fred is a member of the club of orphans…his mom gone away from him. He is alone. My heart is with him and his family.
We enjoyed the visit to Lookout Mountain yesterday. And, last night I spent the evening with all my girls. Mr. FixIt takes great pics and it was so much fun to laugh and share funny stories. Stories about their dad…and Mr. Virgo…and Grammy. We hated to break away and end the evening. We vowed to talk more often. Another day done. Another day filled with love. ❤️
"Her children arise and call her blessed; her husband also, and he praises her:"
‭‭Proverbs‬ ‭31:28‬ ‭NIV‬‬