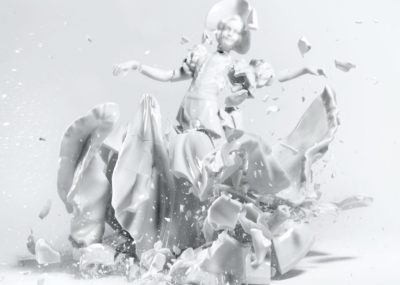 Filicide. It's something we don't want to talk about…something we don't understand. How could a mother kill her own children? It's beyond our comprehension. How can someone be pushed so far that they would break like that? It goes against every grain. Yet, it happens.
There was a tragedy in West Virginia last week. A woman shot her two young children, then herself. The little boy was hanging on by a thread last I heard. The little girl and the mom are gone. I just learned last night that not one, but both children have/had special needs. I don't know what they're challenges are/were, but I do know what it's like to grow up in a family with a special needs child. My brother was born with cerebral palsy and mild mental impairment. I will never forget the day the doctor gave Mom the prognosis. They told her he would never live a normal life. He wouldn't drive or be able to take care of himself or hold a real job. She was devastated. Add to that a troubled marriage and it's no wonder she suffered from migraines, anxiety, and depression.
About six years ago, I did a short stint as a substitute paraprofessional in a severe needs classroom at the elementary school where my older daughter taught. I couldn't do it…and I grew up with this. I don't know how teachers and parents keep from going over the edge. This mother had more than she could handle and she broke.
The news headline said "Let this be a wake up call." Yes, let's. There are few people who don't know anyone affected by a special needs child in their circle…be it church or the hair salon or the bank or a neighbor. If you know someone, and you've never offered to help out, do something. A couple hour break could make a world of difference in an overwhelmed parent's life. Take them a meal. Offer to cut their lawn. Give them a gift card to the grocery. Heck, give them a hug. Tell them, while you can't understand exactly what they're going through, you'd like them to know you're there for whatever help you may be able to give them. Pray with them. Pray FOR them. If you can't do any of these things, pray for God to open your heart to whatever He would want you to do.
My demographic here is 40-65 year old women mainly, so I guess I'm encouraging grandmas to do what grandmas do best…love on somebody that sorely needs it today. You never know who that outstretched hand may save. We cannot understand how horrible things like this can happen, but perhaps we can change the course by opening our hearts and loving people like Jesus does. ❤️
"Then children were brought to him that he might lay his hands on them and pray. The disciples rebuked the people, but Jesus said, "Let the little children come to me and do not hinder them, for to such belongs the kingdom of heaven." And he laid his hands on them and went away."
‭‭Matthew‬ ‭19:13-15‬ ‭ESV‬‬