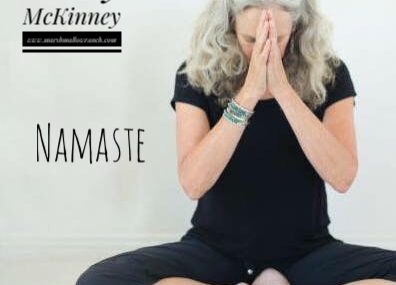 Our babies were just wee ones when we met. We were taking a sewing class together which really turned out to be twice a week therapy for busy moms to vent and create something beautiful. Sue took my breath away. Tall and slender with that long, thick, full-bodied hair those of us with baby fine strands drool over, she embodied the earth mother I so desperately wanted to be. We became fast friends. We got together and had tea. We hiked. We stitched and b****ed our way through our children's youth. We were soccer moms. And, even though we were several years apart in age, we had so much in common.
Sue is one of those friends you may not speak to more than once or twice a year. But when you do, you feel this incredible soul connection and time disappears. We pass each other on Facebook. We give each other virtual hugs and atta girls. We know we are never more than a message or a text or a phone call away.
Sue moved away from Glenwood Springs a couple of years before that cataclysmic event…the overdose…and my world changed dramatically. She was so worried about me. She was supportive and listened and offered me unconditional love. There was a long stretch of time when we didn't get to see each other. She was at our wedding. Then Mr. Virgo died and she couldn't come to the funeral. When I went on my three month journey into the wilderness and backroads of Colorado, Sue invited me to her little "ranchita" down near the Four Corners area. She had ten acres overlooking Mesa Verde. She had a labyrinth she had designed and built. By this time, she was an accomplished yogi.
The day I arrived at her place near Dolores, Sue came running out of the house and grabbed me. She hugged me tight then pulled back and looked me in the eyes.
"You said you were doing ok…but I had to see for myself. I wouldn't know for sure till I squeezed you!" Then she drew me in for another hug.
Sue ministers to you with softness, compassion. She settled me in the rocking chair by the big picture window. She brought me tea. She sat with me and we rocked…the comforting quiet hanging between us like a well worn quilt as we watched the birds at the immense feeder just beyond the glass. We drove to Silverton one day to be at the finish line of a mountain bike race. I was terribly anxious the night before. I had a really hard time with anxiety the first year or two after Mr. Virgo died. Sue sat with me for hours into the night as I cried and threw up and was generally a horrible mess. She's that friend…the one who loves you when you're really messy. She is the one who kicked me in the butt and made me write my book. She said…"Write it now while there is pain in your heart. We will feel it. If you try to write it after you heal, you will lose that voice." She is so right. I love her dearly.
It's a new year…time for us to reconnect. Sue and I talked for two hours and twenty-two minutes last night. We discussed all the changes in our lives…all the changes to come. And we decided to plan a yoga retreat. We'll have yoga sessions as well as talks…nutrition, self-care, grief, art, music, writing. I have a picture in my mind of what I want it to look like. I'll let you know as we formulate a plan and I'd love you to come!
Life is full of interesting twists and turns, isn't it? My word this year is "presence". By being present, I will flow through life more awake, more open, more prepared to embrace challenges. Retreats have been a HUGE dream of mine. Time to start letting that dream out to play! ❤️
"gentleness and self-control. Against such things there is no law."
‭‭Galatians‬ ‭5:23‬ ‭NIV‬‬