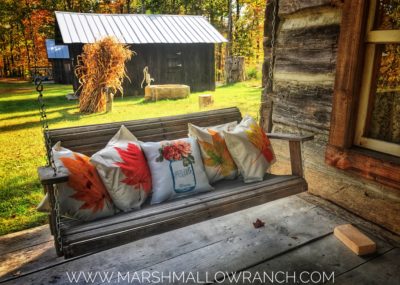 It took two days to empty TOW-Wanda, clean her up, and winterize. It took an hour to empty both pickups, twice, into my itty bitty farm house. It took forty-five minutes to make pancakes, eggs, bacon and coffee yesterday morning. It took me approximately two minutes to convince Mr. FixIt to take me on a ride in the country instead of sorting through all that stuff and putting it away. Two minutes. Not bad!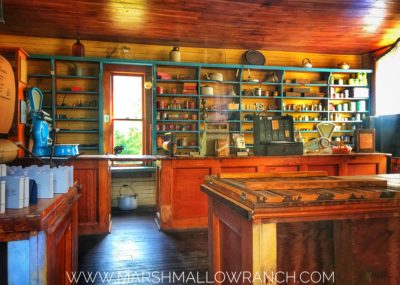 We headed back on the hill to check the back end of the farm. Someone has been up there with a brush hog clearing out paths for hunting season. There are several people who have permission to hunt back there so I wasn't surprised by that. We saw one hunter but he was camped two farms over. Nothing looked awry up there so we headed on our way.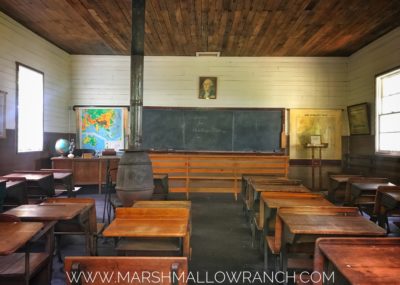 One of the fun things Mr. FixIt and I have in common is our love for taking off out country roads just to see where they go. We wound our way through the woods on a two lane blacktop till we started seeing a lot of houses having garage sales. We stopped at a few and I came SO close to buying an old Maytag wringer washer for $40 but declined at the last minute. I. Need. NOTHING! Sigh.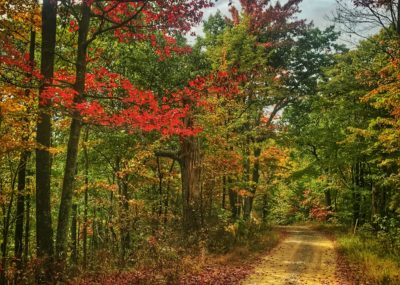 We finally got to Grantsville and stopped at the little market for vegetables for supper. Mr. FixIt remembered hearing about a historic village and wanted to see if we could find it. We stopped at the courthouse to ask directions. There was a man on the street so Mr. FixIt asked him if he'd heard of the place. He sure had! His aunt lives right at the turnoff. I love country life! Everyone knows everybody.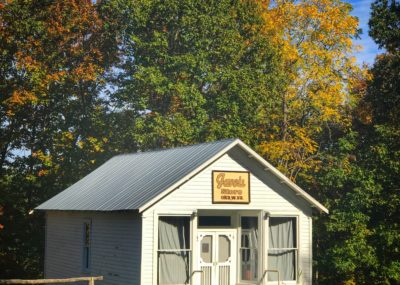 Heritage Village was restored by the Calhoun Historical Society. There's a chapel, a blacksmith shop, a school, a post office, a store, a cabin and a house. They had all been salvaged from around the countryside and reassembled at a beautiful park. There's a community building, a few picnic shelters, playgrounds, and a small campground there with electric hookups. The park is in an area with very low light pollution so a lot of people go there for star gazing.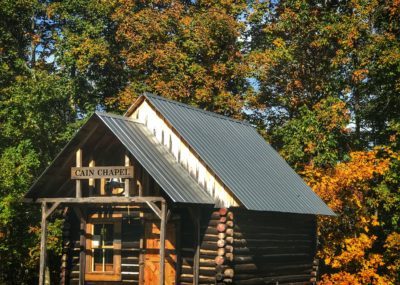 The woods have finally got some color in them and the day was perfect for a drive. We got home and Mr. FixIt mowed the lawn while I fixed supper. We sat on the porch listening to the wild turkeys in the woods. These are the days we live for. Peace. Quiet. Beauty. Love. There is nothing more wonderful save for being surrounded by family. That I miss terribly. If they were here, life would be perfect. ❤️
"Those who sow in tears shall reap with shouts of joy! He who goes out weeping, bearing the seed for sowing, shall come home with shouts of joy, bringing his sheaves with him."
‭‭Psalms‬ ‭126:5-6‬ ‭ESV‬‬